We're excited to announce that we have partnered with Twinmotion, the world's most advanced real-time 3D creation tool for photoreal visuals and immersive experiences. Twinmotion 2020.2 is now available!With new tools for animation and phasing, more realistic materials and effects, and new animated and smart assets, Twinmotion 2020.2 brings another dimension to fast, easy, real-time archviz....
Enscape Releases their New Version 3.1
#Enscape 3.1 is here! Add new layers of realism to your designs, make intuitive designing & excellent quality even more accessible with Enscape 3....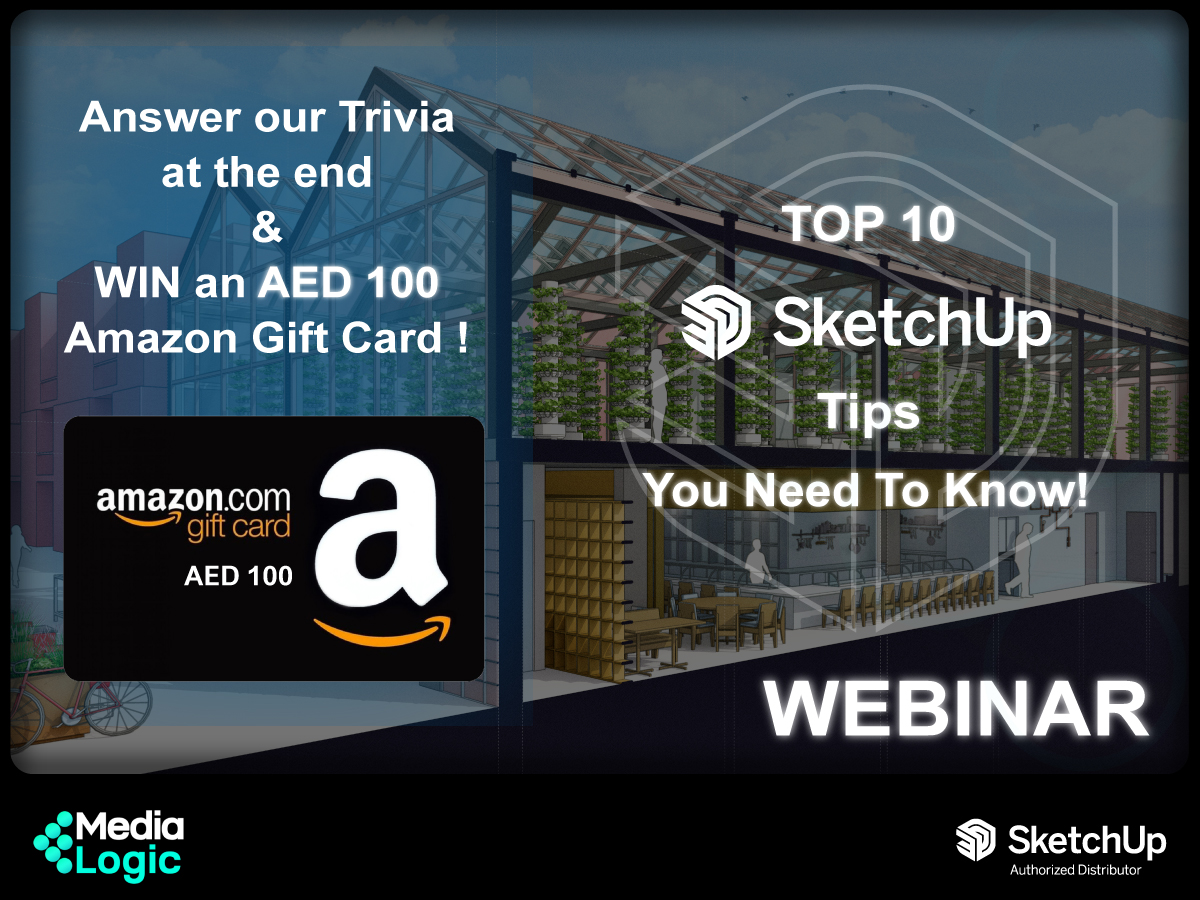 WEBINAR: Top 10 SketchUp Tips You Need to Know! (April 14th, 2021)
- - - Answer our Trivia at the End & Win an AED 100 Amazon Gift Card! - - - REGISTER NOW Top 10 SketchUp Tips for modeling that will h...
Webinar: New CAD in Town (March 31st, 2021)
It is designed for anyone who wants a fast & efficient CAD program with all the power & versatility of standard programs like: AutoCAD® b...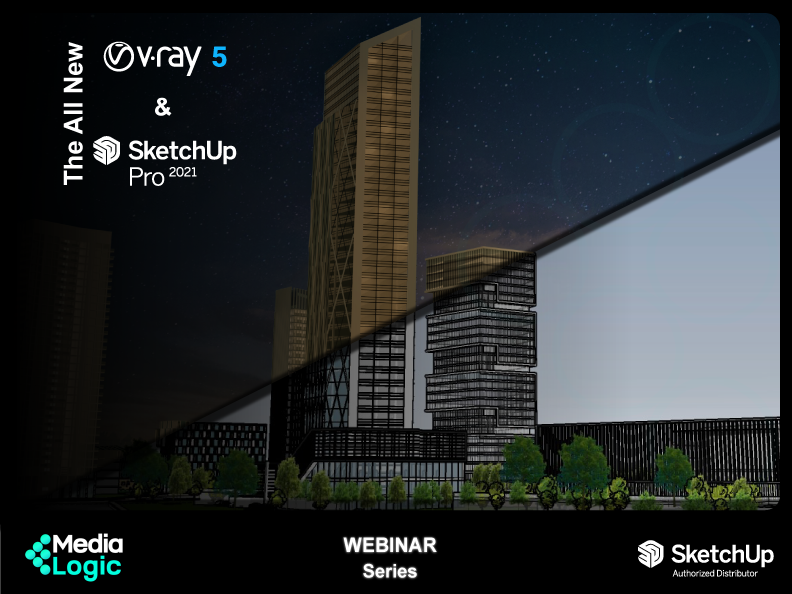 WEBINAR Series: All New SketchUp Pro 2021 & V-Ray 5 for SketchUp
Our guest from SketchUp & our very own Application Specialist from Medialogic will share what you need to know about #SketchUp, the road ahead &am...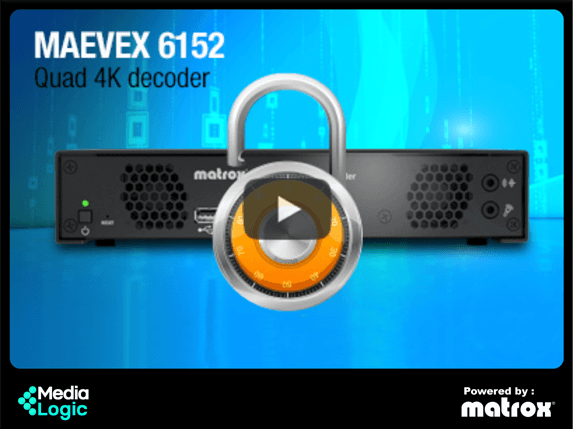 Unlock the Ultimate Combination for Superior AV-over-IP
Matrox® Maevex 6152 Quad 4K Decoder Appliance – Showcase Content Anywhere, in Any Format – Discover the ...
Explore Creativity Without Limits ! Join us on the 15th of December to learn why V-Ray 5 is more than just speed improvements, and why it is an Artist...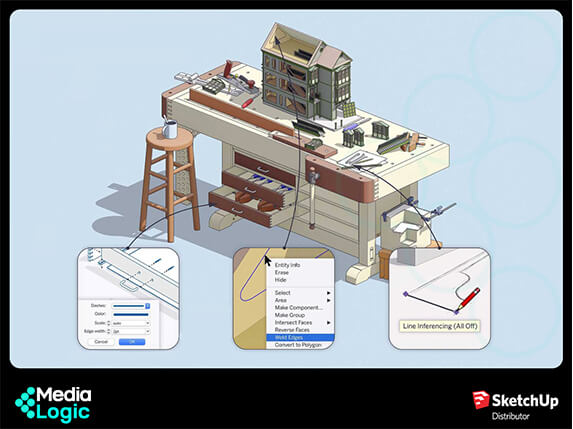 A Fresh, New Update for SketchUp 2020.2!
SKETCHUP 2020.2 After introducing SketchUp 2020 in January and sharpening it in April, we are pleased to announce a new August update as...
SketchUp 2020 - Update 2: Feature 1
Linear inference toggles for the Line tool in SketchUp SketchUp inferencing comes in all shapes and sizes. One of the most distinct is t...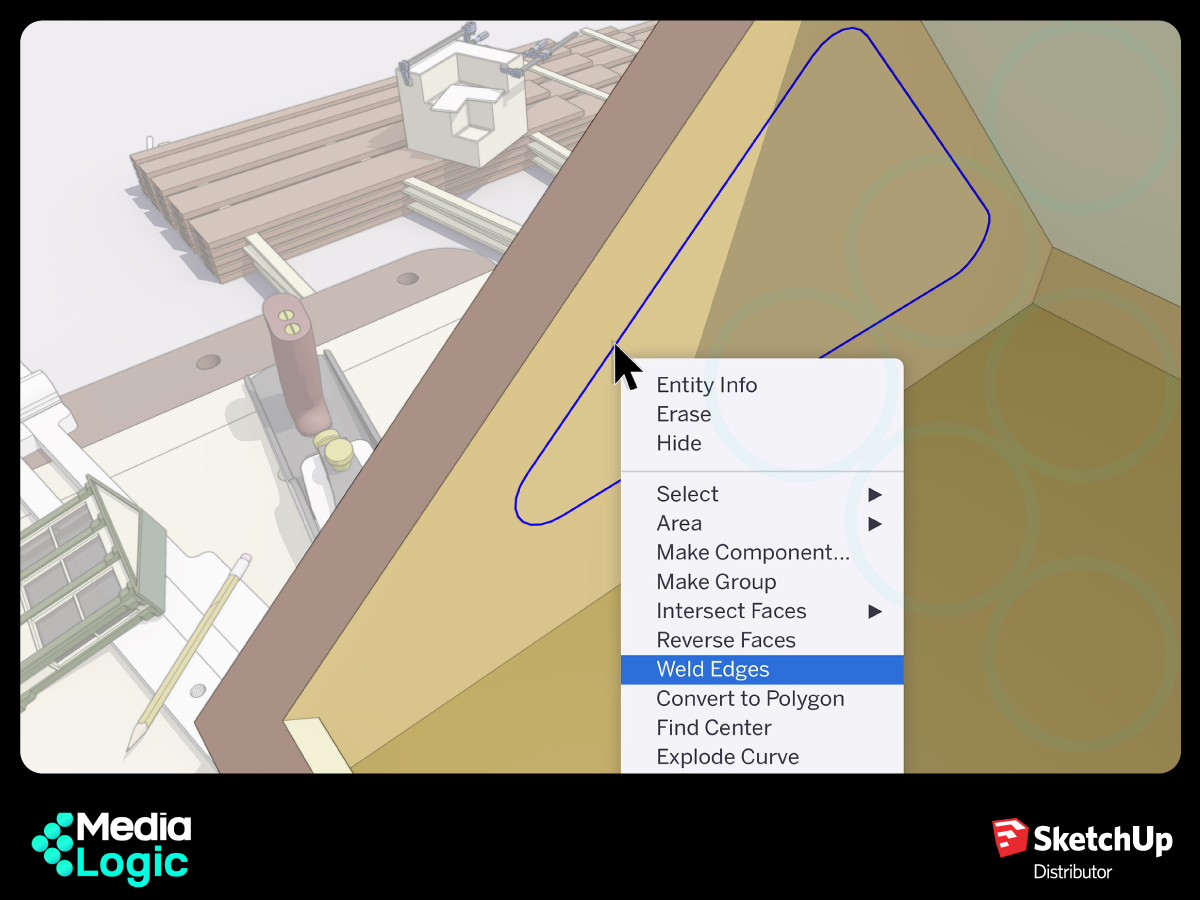 SketchUp 2020 - Update 2: Feature 2
Weld Edges in SketchUp We added 'Weld Edges' to SketchUp's native tools. This means you can join edges and arcs into a single poly...