- - - Answer our Trivia at the End & Win an AED 100 Amazon Gift Card! - - - REGISTER NOW Top 10 SketchUp Tips for modeling that will help to make your models: - Smarter, - Increase workflow- Faster, & - Easy to Use We at Medialogic have started a webinar series for our loyal customers & fans alike, to support you and to help improve your skills & expertise. Pa...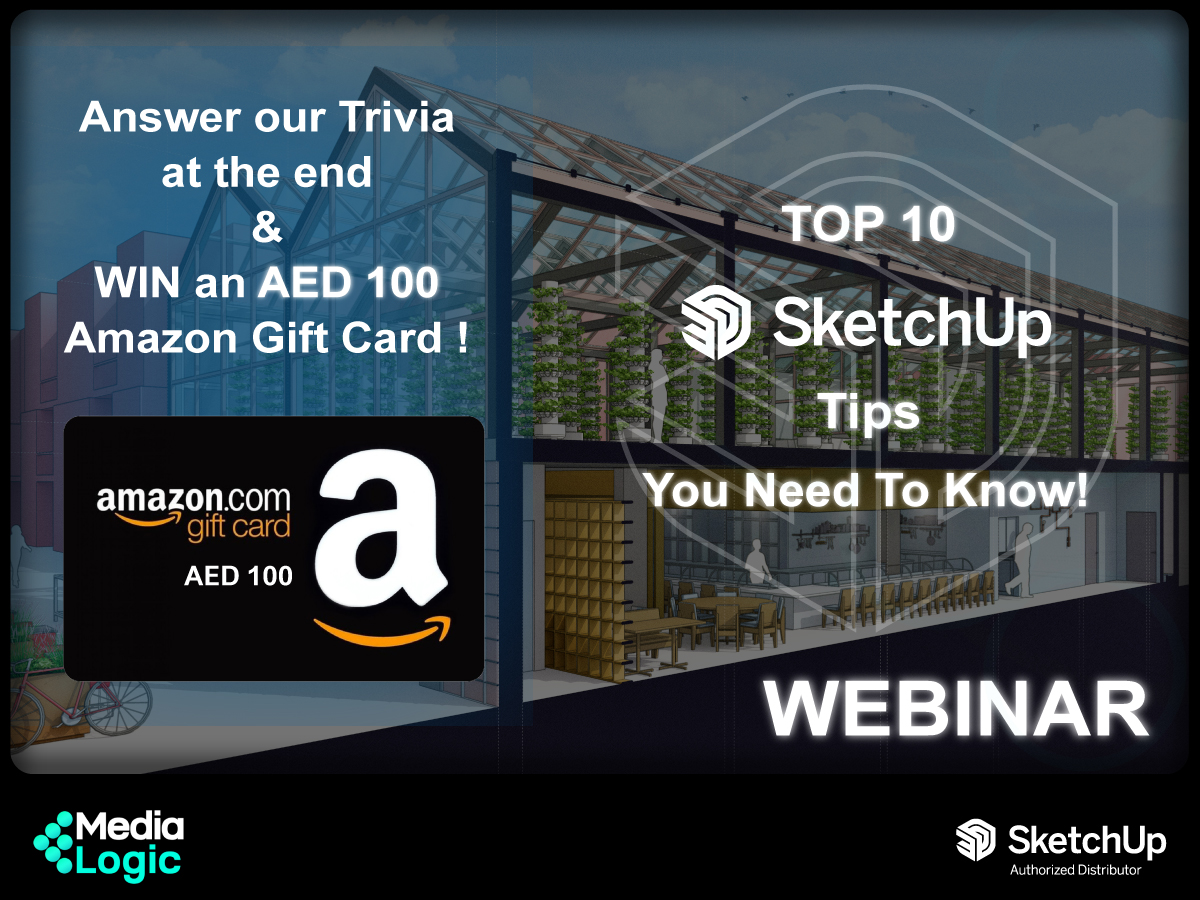 Webinar: New CAD in Town (March 31st, 2021)
It is designed for anyone who wants a fast & efficient CAD program with all the power & versatility of standard programs like: AutoCAD® b...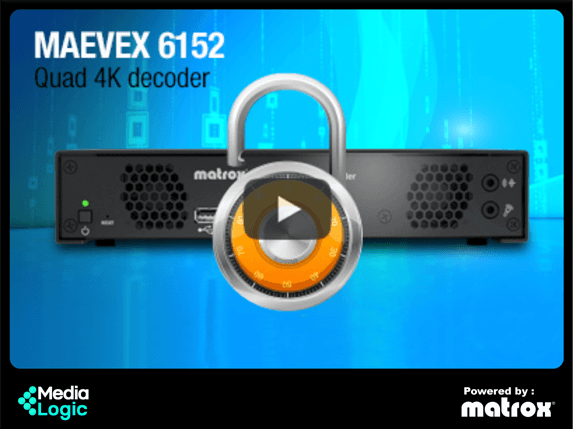 Unlock the Ultimate Combination for Superior AV-over-IP
Matrox® Maevex 6152 Quad 4K Decoder Appliance – Showcase Content Anywhere, in Any Format – Discover the ...
Explore Creativity Without Limits ! Join us on the 15th of December to learn why V-Ray 5 is more than just speed improvements, and why it is an Artist...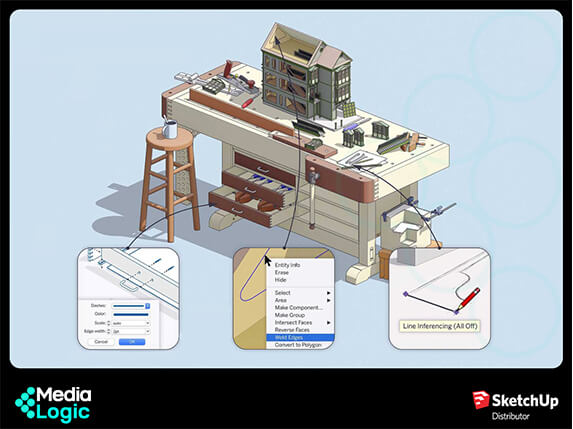 A Fresh, New Update for SketchUp 2020.2!
SKETCHUP 2020.2 After introducing SketchUp 2020 in January and sharpening it in April, we are pleased to announce a new August update as...
SketchUp 2020 - Update 2: Feature 1
Linear inference toggles for the Line tool in SketchUp SketchUp inferencing comes in all shapes and sizes. One of the most distinct is t...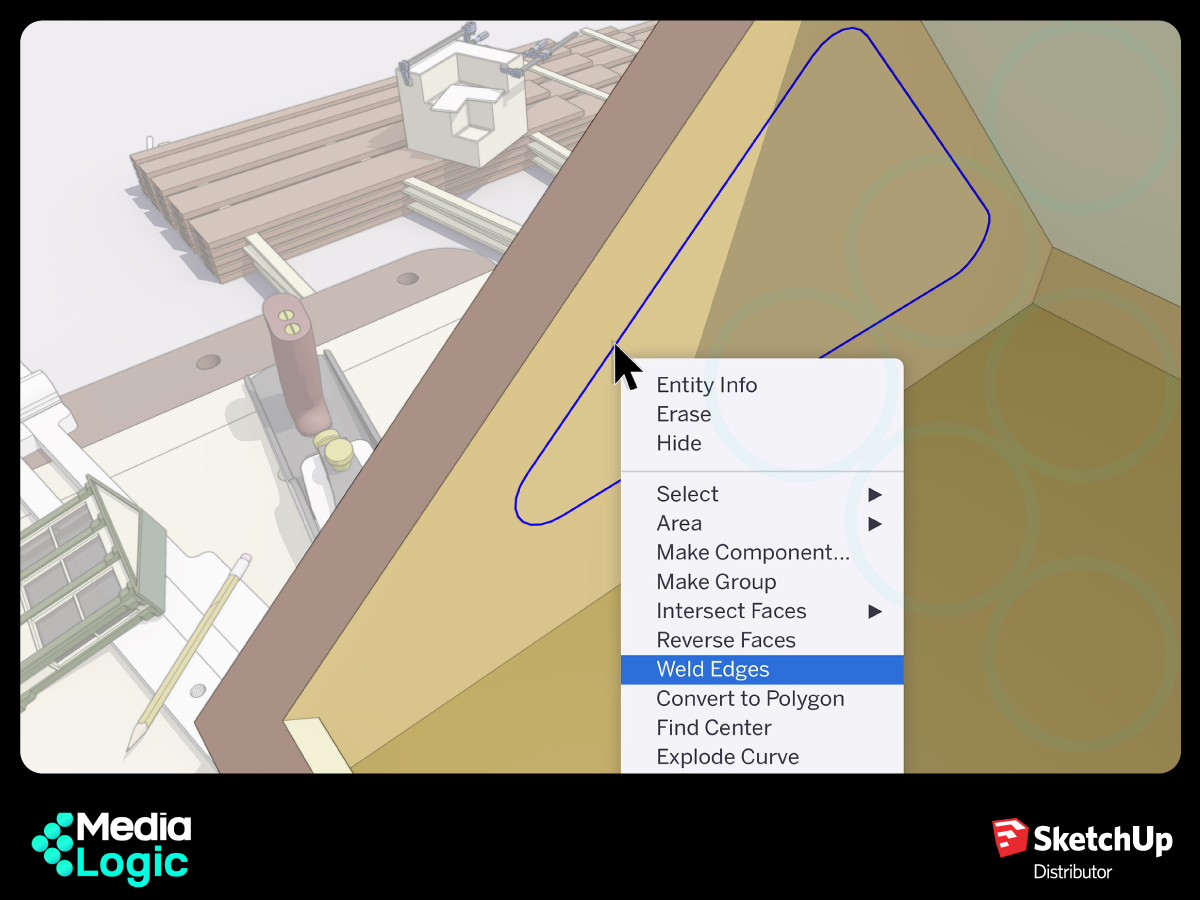 SketchUp 2020 - Update 2: Feature 2
Weld Edges in SketchUp We added 'Weld Edges' to SketchUp's native tools. This means you can join edges and arcs into a single poly...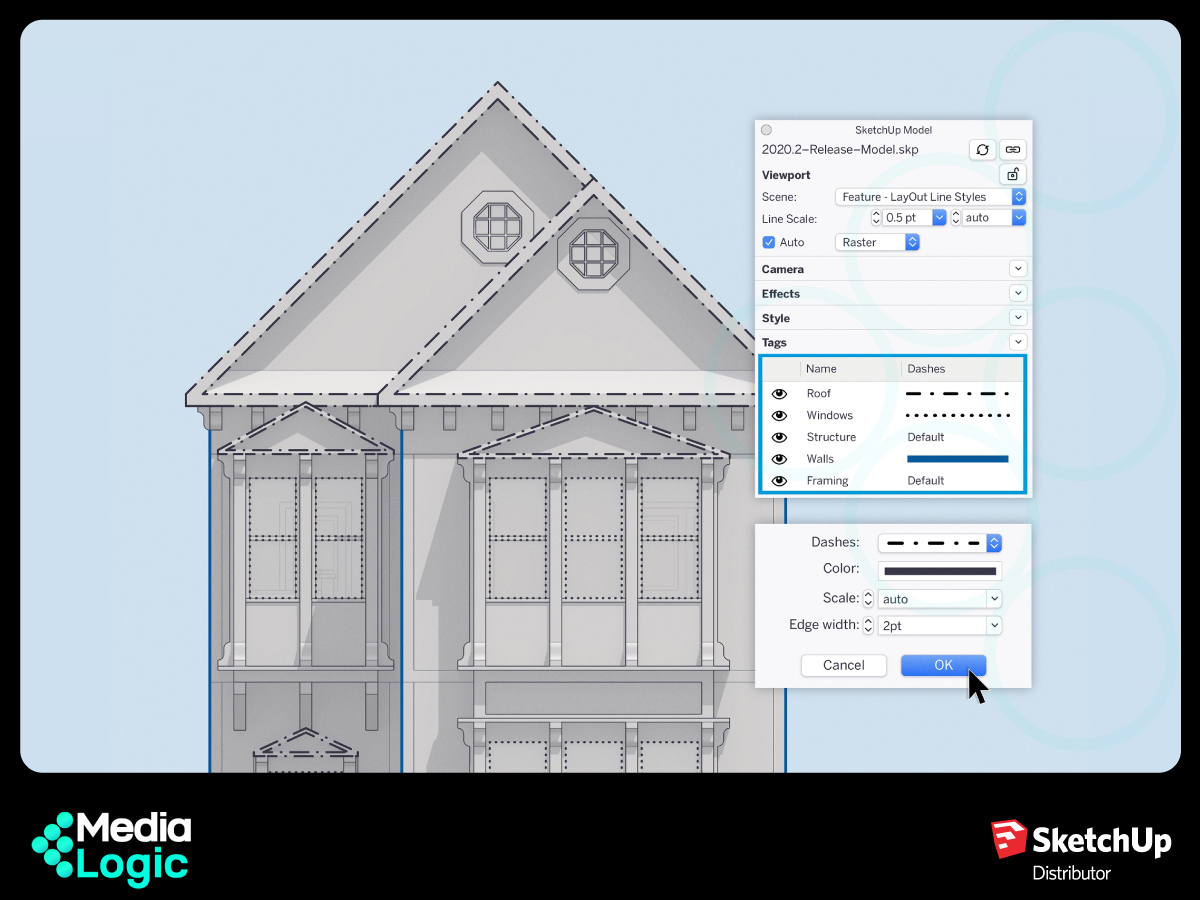 SketchUp 2020 - Update 2: Feature 3
Control line width, color, and pattern by tag in LayOut Over the years, we've learned a lot about how LayOut users stacked viewpor...
SketchUp 2020 - Update 2: Feature 4
Smoother operations in larger LayOut documents Good LayOut documents are an arrangement of viewports, images, vector graphics, and...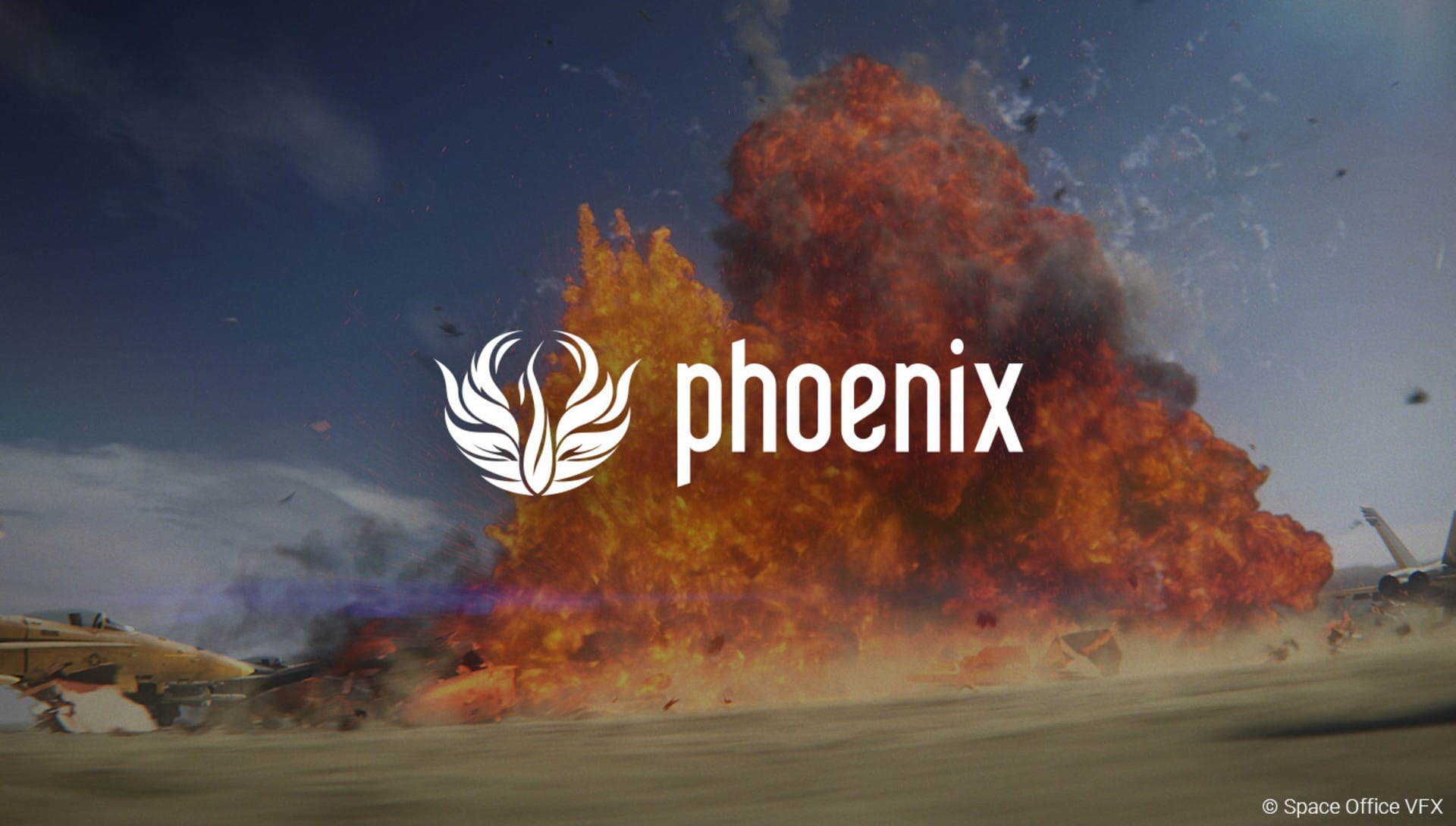 The latest update includes improved previews and TexUVW sims, particle shader enhancements, plus Phoenix FD for 3ds Max now supports V-Ray 5 and 3ds M...